Light-weight
With less than 100MB of data, this powerhouse can run off a USB-stick, all written in concise and easy-to-grasp Python code

Complete NLP Features
It includes a dedicated annotation app, GDPR-compliant anonymization algorithms, anonymous user profiling (age, gender, etc.), named entity recognition, and a stunning visualization toolkit (charts, graphs, trees, etc.).

24 EU Languages
It detects toxic content in all EU languages (and Arabic, Turkish, Russian) on dozens of online platforms, with fine-grained labeling of ridiculing, dehumanizing, discriminatory, disinformative, violent and/or extremist content, carefully curated by 50+ local language experts.
Streamlined NLP
Panorama is an award-winning, explainable NLP framework for multilingual social media analysis.
It is made up of independent yet fully interoperable components:
social media data collection
database management
data charting and visualisation
explainable AI algorithms
Every datapoint is collected in a standardised format, which can be anonymized with customizable degrees of precision.
Out-of-the-box visualisations
The Panorama package contains a visualisation component to help the user make sense of their data. Thanks to their very simple designs, the visualisation functions work all the same, whether they are timelines, bar charts, pie charts or word clouds. Should you want to dig deeper, the building blocks remain available for you to build your own visualisation functions quickly and easily.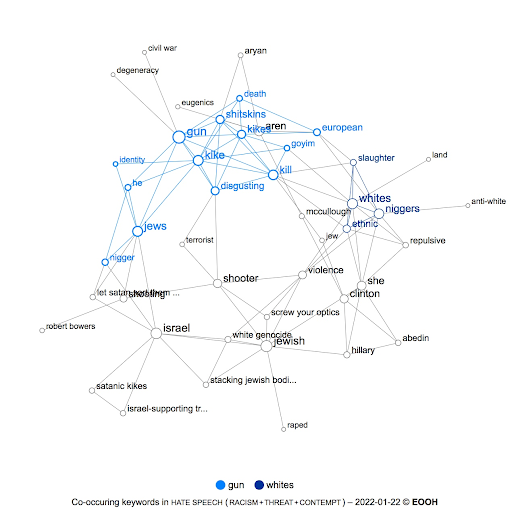 The visualisation part also contains tools to explain and give a textual summary of your data to rapidly gain insights from it.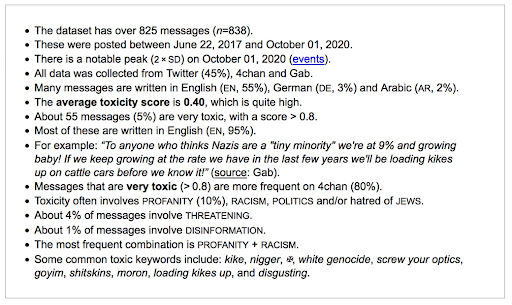 Minimalistic yet powerful
In less than 10 lines of code, collect messages from any of the 15+ supported platforms and generate visual as well as textual insights from the data. The code was written to be concise, explicit, easy-to-use and modular so as to serve the needs of amateur and experienced programmers alike.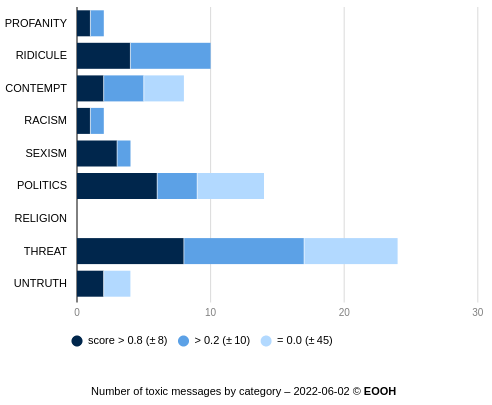 Textgain is trusted by various different organizations and industries.